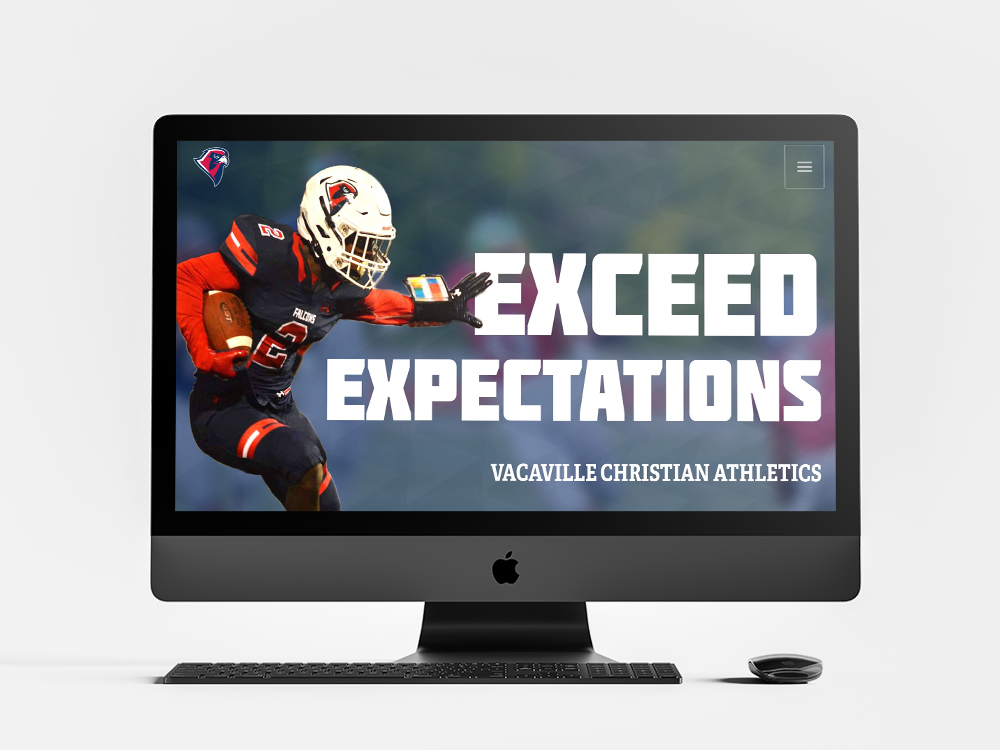 Vacaville Christian Schools Athletics
Success on the court and field has been a part of Vacaville Christian for several years; while the current school-wide website represented the overall school well, it lacked the structure to house and promote the growing Athletics Department. Under new leadership, the Athletic Department sought to streamline and enhance programming by promoting more events, managing increasing loads of information, and organizing all of this in a central hub where staff, parents and community members could easily find this information. 
CLIENT: Vacaville Christian Athletics Department
DELIVERABLE: Website 
MY WEBSITE WORK starts with the history and background of the business. What is the motivation to start this organization, what is the mission or goals, who are your peers? These high-level questions allow me to understand the basics, nothing is lost as these attributes are translated to the web.
The previous athletics website contained a large amount of helpful information. The challenge was finding it. It was scattered throughout the overall school website, Google documents, and other internal tools.
Image of the previous athletics website.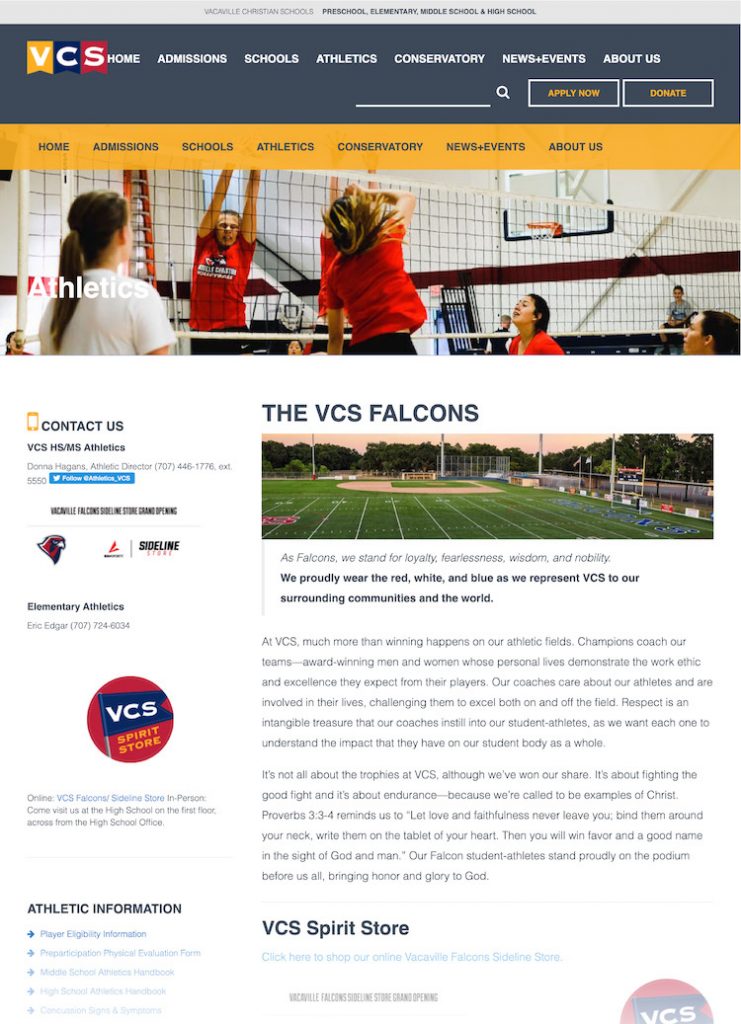 BEFORE ANY DESIGN OR TECHNICAL WORK STARTED, we took the established goals of the site and added an additional layer, the target audience. The outcome of this exercise established the critical call-to-actions (CTAs) and the structure of the site. Essentially prioritizing what message and content would appear throughout the entire site.
One of the primary goals of the site was to prominently share the program's core values. In a space where these values are just as important on the field as off the field, it was critical to set this tone upfront.
Header images on the new website.



ONE ANY GIVEN DAY, this program has many moving parts, different sports on different level planning, practicing, and playing games. Getting a snapshot of the current schedule right upfront on the homepage was critical for the school, students, and the parents. In addition, promoting the sports in prime spots on the site was key. We decided to display the recent news posts and the program's twitter feed so visitors could easily and quickly see the latest buzz from the program.
Image of the new athletics homepage.

Reach out and connect. At the end of the day, each one of us has the same goal, to push our dreams to their potential and make them a reality. I'm happy to just talk through your ideas and act as a sounding board. Let me know what works for you.

– Tom